Hardwood Floor Gallery
Take a look at some of the work we've completed below and find out why we are the best wood flooring and laminate flooring specialists on Long Island. Call us today so we can get started on your new flooring project.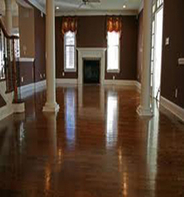 Solid Hardwood Floors
Made of planks milled from a single piece of timber. Solid hardwood floors were originally used for structural purposes, being installed perpendicular to the wooden support beams of a building known as joists or bearers. With the increased use of concrete as a subfloor combined with solid wood's inability to be installed directly over concrete, solid wood floors are now used almost exclusively for their appearance.
Hardwoods: Ash, Aspen, Birch, Cherry, Elm, Hazel, Mahogany, Maple, Oak, Teak,

Softwoods: Cedar, Pine &Spruce
---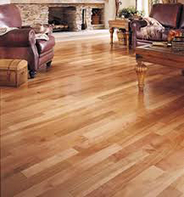 Laminate Flooring
A multi-layer synthetic flooring product fused together with a lamination process. Laminate flooring simulates wood (or sometimes stone) with a photographic applique layer under a clear protective layer. The inner core layer is usually composed of melamine resin and fiber board materials. It is important to keep laminate clean, as dust, dirt and sand particles may scratch the surface over time in high-traffic areas. It is also important to keep laminate relatively dry, since sitting water/moisture can cause the planks to swell, warp, etc., though some brands are equipped with water-resistant coatings. Water spills aren't a problem if they're wiped up quickly and not allowed to sit for a prolonged period of time.
---


Engineered Wood Flooring
Composed of two or more layers of wood in the form of a plank. The top layer (lamella) is the wood that is visible when the flooring is installed and is adhered to the core. The increased stability of engineered wood is achieved by running each layer at a 90° angle to the layer above. This stability makes it a universal product that can be installed over all types of subfloors above, below or on grade. Engineered wood is the most common type of wood flooring used globally. Engineered wood products are versatile and available in a wide variety of thicknesses, sizes, grades, and exposure durability classifications, making the products ideal for use in unlimited construction, industrial and index project application.

Wood Flooring
Floor refinishing, floor sanding and bleaching, complete new installations, repairs and restorations services as well as border and trim installation. Count on us for the best job in Nassau & Suffolk Counties
Flooring Types
All hardwood floors, oak wood floors, laminate, engineered flooring, pre-finished wood flooring, polyurethane flooring, gymnasium and athletic flooring, cork flooring, exotic wood flooring and more.
Flooring Gallery
Take a look at some of the great work we have completed in the past. Family owned and operated - we come out to every estimate and every job. You will deal direct with the owners.
Serving
Nassau & Suffolk
Counties
We are licensed and fully insured for your protection. For over 40 years, we've been proud members of the Better Business Bureau. Ask us about our guarantee and warranty on our work as well as our military and senior discounts. Family owned and operated - we come out to every estimate and every job. Deal direct with the owners. We welcome corporate accounts and insurance repairs.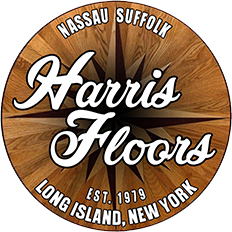 Hardwood Floors Installation, Wood Floors Refinishing, Floor Sanding, Floors Repaired In:

Nassau County, Suffolk County, Long Island, NY
Bellmore, Bethpage, East Meadow, Farmingdale, Garden City, Glen Cove, Hicksville, Jericho, Long Beach,
Manhasset, Massapequa, Massapequa Park, Merrick, Muttontown, Seaford, Old Bethpage, Plainview, Oceanside, Oyster Bay,
Port Washington, Roslyns, Roslyn Heights, Seaford, Syosset, Wantagh, West Hempstead, Woodbury, Woodmere
Amityville, Commack, Deer Park, Dix Hills, Hauppauge, Huntington, Huntington Station
Melville, West Islip, West Babylon
---