Our Hardwood Floor Services Include:
Complete Wood Floor Service:
Wood or Laminate Floor installations
Refinishing and recoating
Sanding Bleaching
Pickling Floor finishing
Floor repairs Repair and replacement
Dustless process
Remodeling
Complete restorations
Floor coatings
Floor leveling and repair
Floor sealing
Floor underlayment
Floor sealing
Antique floor restoration
Border and trim installation
Border and trim repair
Floor Medallions
Floor removal Staining and stenciling
Total floor maintenance care
When you have hardwood flooring installed, there are just as many advantages as disadvantages of having this type of floor. One main advantages of having this type of flooring is that it is very easy to maintain and clean because stains and dirt does not stick to it. Unlike carpet, whose color can fade in time, the color in the hardwood floor will remain the same for a long time. In addition, for people with allergies, hardwood floors do not hold stuff that can aggravate their allergies like carpet can.
As mentioned above, hardwood doesn't hide harmful particulate matter, making for a healthier, safer living environment, especially for allergy sufferers. Generally, hardwood floors cost more than carpeted floors, but they also require less maintenance, last longer and can be "repaired" (instead of replaced). Especially in older indexs, hardwood floors can be draftier and colder. But a well-selected area rug typically remedies this problem.
Comparatively, hardwood floors require minimal maintenance – in terms of both effort and equipment. Consider, simply, the difference in price between a mop and vacuum.
Hardwood floors are also much more resistant to spills and stains. Hardwood floors do get scraped, scratched, scuffed, dented and damaged – especially in high traffic areas. However, wood flooring can most often simply be sanded, smoothed and refinished. It is rarely necessary to replace a wood floor.
Since wood is a naturally occurring resource, which can even be reforested, hardwood floors may also be a quality ecological choice. Faster growing types of wood flooring materials such as bamboo (which is actually grass) make this an even more plausible reality.
Perhaps the number one reason to consider a hardwood floor is for aesthetic reasons. Hardwood is one of the oldest flooring materials there is, and it never goes out of style. Because of the large variety of trees and wood types, a world of colors, consistencies, designs, grains and patterns are available. Whereas many new indexowners will remove carpeting upon purchasing a house, viewing it as an additional expense, hardwood floors definitely increase the value of a house.
So, while hardwood floors may cost more initially, with proper maintenance, they can be a sound investment that pay off for a lifetime. So call today and see how we can make your index beautiful.
Wood Flooring
Floor refinishing, floor sanding and bleaching, complete new installations, repairs and restorations services as well as border and trim installation. Count on us for the best job in Nassau & Suffolk Counties
Flooring Types
All hardwood floors, oak wood floors, laminate, engineered flooring, pre-finished wood flooring, polyurethane flooring, gymnasium and athletic flooring, cork flooring, exotic wood flooring and more.
Flooring Gallery
Take a look at some of the great work we have completed in the past. Family owned and operated - we come out to every estimate and every job. You will deal direct with the owners.
Serving
Nassau & Suffolk
Counties
We are licensed and fully insured for your protection. For over 40 years, we've been proud members of the Better Business Bureau. Ask us about our guarantee and warranty on our work as well as our military and senior discounts. Family owned and operated - we come out to every estimate and every job. Deal direct with the owners. We welcome corporate accounts and insurance repairs.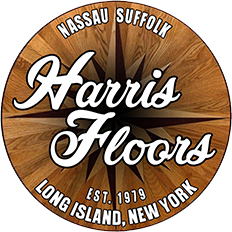 Hardwood Floors Installation, Wood Floors Refinishing, Floor Sanding, Floors Repaired In:

Nassau County, Suffolk County, Long Island, NY
Bellmore, Bethpage, East Meadow, Farmingdale, Garden City, Glen Cove, Hicksville, Jericho, Long Beach,
Manhasset, Massapequa, Massapequa Park, Merrick, Muttontown, Seaford, Old Bethpage, Plainview, Oceanside, Oyster Bay,
Port Washington, Roslyns, Roslyn Heights, Seaford, Syosset, Wantagh, West Hempstead, Woodbury, Woodmere
Amityville, Commack, Deer Park, Dix Hills, Hauppauge, Huntington, Huntington Station
Melville, West Islip, West Babylon
---